Welcome to Alfrick & Lulsley Community Shop Ltd.
Owned by the community, run by the community, for the community
Your community - Your shop
NEWS
Would like to volunteer ?
To find out more download an information pack.
Remember, this is your local community shop
and it needs your help to succeed.
If you have any suggestions or would like to help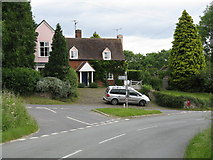 Alfrick Pound triangle
© Copyright Whatlep
Alfrick & Lulsley Community Shop
Principal Events/Milestones in Development of the Community Shop Project
2012
2011
In March a public meeting was held to consider the implications of the probable closure of the Village Shop.
The Parish Council set up a Community Shop Steering Committee with a remit to consider how best to sustain a shop and post office in the village
In May, the owners of the Village Shop decided to close the business in mid July.
In June the Community Shop Steering Committee commissioned a survey to discover what kind of service the community would want from a shop and how much volunteer support would be forthcoming to run it.
The survey revealed a high level of support for developing a community shop and from potential volunteers.
The Steering Committee decided in June that this level of support was sufficient to justify developing a plan to set up a community shop.
Advice has been taken from successful community shops and the Plunkett Foundation on how best to achieve a community shop in Alfrick.
The following actions have been taken:
In order to be able to raise funds and to trade as a legal entity the project has been registered as an industrial and provident society with the Financial Services Authority.
In accordance with the Model Rules of the Alfrick & Lulsley Community Shop Ltd a Management Committee has been formed. It had its first meeting on 9 August.
It is proposed that the shop will be located on the Village Hall site, initially in a portacabin and later, if it proves successful, in a purpose built structure.
Planning permission is being applied for.
The Society consists of Members who purchase one or more shares in the Society.
The Management Committee is making arrangements for the sale of shares to members of the community. It will also be seeking donations as well as contributions from grant-making bodies.
A business plan has been developed
Communication with potential volunteers is on going.
Remember, this will be your local community shop
and will need your help to make it succeed.
If you have any suggestions or would like to help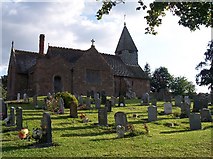 Alfrick Church
© Copyright
Bob Embleton